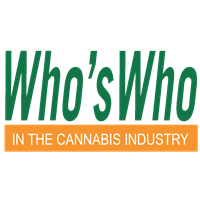 The Who's Who in the Cannabis Industry (http://www.whoswhoincannabis.com) has welcomed the latest cohort of cannabis experts and specialists to join the interactive, knowledge-sharing, and promotional platform for the legal cannabis industry.
The latest individuals selected to join the Who's Who include:
Daniel Dellafosse, Attorney, from the Law Office of Daniel Dellafosse. Daniel is a bay area native. He provides corporate and business legal services to cannabis businesses in California. His compliance practice area focuses on local permitting and state licensing for all cannabis businesses. He is a cohort at the Bay Area Legal Incubator where provides legal services to equity applicants. He is an executive member of the Alameda County Bar Association's Cannabis Law Section. Practices law in Northern California
Sarah Lee Gossett, Attorney, Sarah Lee Gossett Parrish PLLC. Sarah is a third-generation attorney. She maintains a civil litigation practice and is admitted to practice in Oklahoma and in Texas. She also is admitted to practice before the Western, Northern and Eastern United States District Courts in Oklahoma; the United States Court of Appeals for the Tenth Circuit and the United States Supreme Court. She is a member of the Oklahoma County Bar Association, Oklahoma and Texas Bar Associations, the American Bar Association, the Federal Bar Association and Phi Delta Phi legal fraternity. Practices law in Oklahoma and Texas.
James Marion, Attorney, Law Offices of James P. Marion. James is a California attorney specializing in intellectual property and business law. He is the principal attorney at Law Offices of James P. Marion, Esq., which he founded in San Francisco in 2013 with a goal to bring his specialized services to the cannabis and entertainment spaces, as well as several other industries. James brings over a decade of entertainment business experience to this boutique practice, with valuable insight gained by working extensively with individual entrepreneurs and creative talent, as well as established industry players. Since the firm's inception, James has also worked on the forefront of developments in cannabis law in California and nationwide. His aim is to furnish the personalized attention, strategy and service required to meet unique legal needs, while fostering a collaborative environment that avoids distraction from clients' daily artistic processes, business practices and personal lives. Practices law in California.
Michael Mayes, Chief Executive Officer, Quantum 9, Inc. Michael has been called one of the most influential voices in international cannabis consulting by CannaInsider for his leadership as CEO of Quantum 9. Michael, an Asian-American, has been instrumental in the educating elected officials, physicians, business owners and patients about the therapeutic and palliative effects of cannabis around the world. In 2012, Michael started a cannabis consulting firm Quantum 9, Inc. His award-winning consulting team has been engaged globally in public policy and the manufacturing of cannabinoid products through the prioritization of environmental sustainability and patient care. In 2015, Quantum 9 was awarded the prestigious CannAwards Most Disruptive Company. In 2016, Quantum 9 was recognized by Corporate Visions Magazine as the Best International Marijuana Consulting Firm. In 2017, Michael was awarded the Bronze Stevie Award for Executive of the Year and the Silver Golden Bride Award for Most Influential People of the Year in Business.
James Minutello, Chief Executive Officer, Leaf Logix. James is Leaf Logix's Founder and Chief Executive Officer. James manages the company's strategic vision and sales apparatus. Since the very beginnings of his career in the late 1980s, James has dedicated himself to transforming small businesses niches into global business. James has a successful track record of building high growth companies in Technology and Logistics which were then purchased in high profile acquisitions by public existing companies. James received his Bachelor of Science at Boston University.
Patrick Rea, Managing Director, CanopyBoulder. Patrick is the CEO of CanopyBoulder, a seed-stage, mentorship-driven business accelerator and investment fund focused on data, fin tech, software, and IoT in the cannabis industry. With a diverse background that includes M&A, strategic management consulting, venture finance, B2B media, e-commerce, CEO coaching, and entrepreneur mentorship, Patrick brings a wealth of experiences to CanopyBoulder. He also sits on the selection committee for The ArcView Group, was the Executive Editor for ArcView's State of the Legal Marijuana Market report, frequently runs panels at industry events, and has served as a judge for multiple Marijuana Business Conference & Expo Pitch Slams.
Yadira Silva, Chief Executive Officer & Branding Specialist, Cerda Imports. Yadira is the CEO of Cerda Imports and a member of the National Cannabis Industry Association. She has been passionate about the cannabis space since 2002. Yadira and her partner, Bertha Cerda, founded Cerda Imports in 2010. The company is now based in Colorado.
Gregg Steinberg, Chief Executive Officer, Growcentia. Gregg is CEO of Growcentia, a Ft. Collins Co. based company that manufactures organically derived microbial plant growth stimulants that enable growers to maximize the yield and health of various crops. Mammoth P® - Growcentia's first product, was developed by its founders at Colorado State University and is the leading P solubilizing microbial biostimulant in the cannabis market. Mammoth P naturally liberates phosphorus and micronutrients to maximize plant growth and bud yields. The company launched in 2015 and is now sold coast to coast in the US as well as in Australia, Spain, Jamaica, Colombia, Uruguay, Chile and the UK.
The cannabis industry is growing rapidly with some analysts estimating the global legal marijuana market will reach as much as USD 146.4 billion by the end of 2025. As a highly regulated industry coming out of the shadows of prohibition in many U.S. states, one of the biggest challenges for legal cannabis operators and entrepreneurs is ensuring an open and free flow of knowledge that brings transparency to all aspects of the business. The Who's Who in the Cannabis Industry provides access to some of the most experienced minds in this growing field.
Companies can also get listed in the B2B digital marketplace of the Who's Who with an SEO enhanced, Marketing Microsite for a nominal fee. Companies should register on the site then visit (https://www.whoswhoincannabis.com/buyersguide/newlisting) to create a basic listing for free and then upgrade.
The categories of expertise in which companies or individuals have been invited to participate in the Who's Who in the Cannabis Industry include:
Accounting, Advertising / PR / Marketing, Advocacy or Non-Profit, Banking & Payment Processing, Branding Services, Accessories, Dispensaries, CBD Products, Compliance & Policy, Construction & Contracting, Consulting Credit & Collection Services, Cultivation Data, Services Delivery, Service Education & Training, Energy & Sustainability, Events & Conferences, Extraction, Greenhouses, Health Care Professionals, Hemp Products, HR / Recruiting / Staffing, Infused Products & Edibles, Cannabis Insurance, Investment / VC / PE Financing, Labs & Testing, Services, Cannabis Lawyers & Legal Services, Cannabis Lighting, Nutrients, Cannabis Packaging & Labeling, Publications & Media, Real Estate, Security, Software & Point Of Sale, Water & Irrigation
###
About Brainsy, Inc.:
Brainsy offers Software as a Service (SaaS) to power online knowledge-sharing and bounty networks including patented Expert Calling Network (ECN®), Expert Communities Online (ECO), Who's Who and Digital Buyers Guides. Brainsy offers these services to associations, professional societies, franchisors, membership organizations, and crypto or token sponsors. Brainsy is a portfolio company of TomorrowVentures, an investment firm co-founded by former Google Chairman, Eric Schmidt. More information is at: http://www.brainsy.com